Noise control in housing is now more important than ever due to the publication of:
the new Approved Document E of the Building Regulations
and Planning Policy Guidance 24 (PPG24).
The former sets standards of sound insulation between adjacent dwellings whilst the latter provides guidance on the assessment of exposure to environmental noise.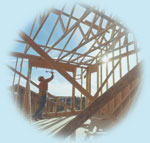 Northburn Acoustics Provide:
Full survey packages in accordance with PPG24 and BS4142.
Design guidance on the new Approved Document E.
Liaison with Local Authorities and Planning Departments.