Noise emitted from industrial sites must be controlled to ensure that the workforce does not suffer noise-induced hearing loss, and to prevent noise pollution to the environment.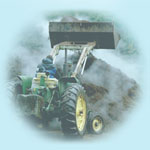 Northburn Acoustics provides:
Full workplace noise assessments in line with the current and forthcoming Noise at Work Regulations.
Environmental impact assessments in accordance with BS 4142 on new and existing sites.