It is essential to control noise and vibration to an acceptable level both in the workplace and to the environment.
Any mechanical and electrical services associated with a building will produce noise and vibration, whether they are there to provide comfort conditions, water services, emergency power etc.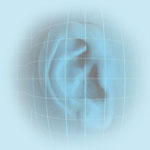 Northburn Acoustics provide:
The design and specification of noise rating (NR) levels for new build, refurbishment and retrofit.
The reduction of cross talk between adjacent noise sensitive areas.
The control of vibration from fans, pumps, chillers, and transformers.
Environmental noise control from items such as fresh air inlet, exhaust outlet, chillers and extract fans.
Also:
Baseline noise surveys of existing plant.
Environmental noise surveys